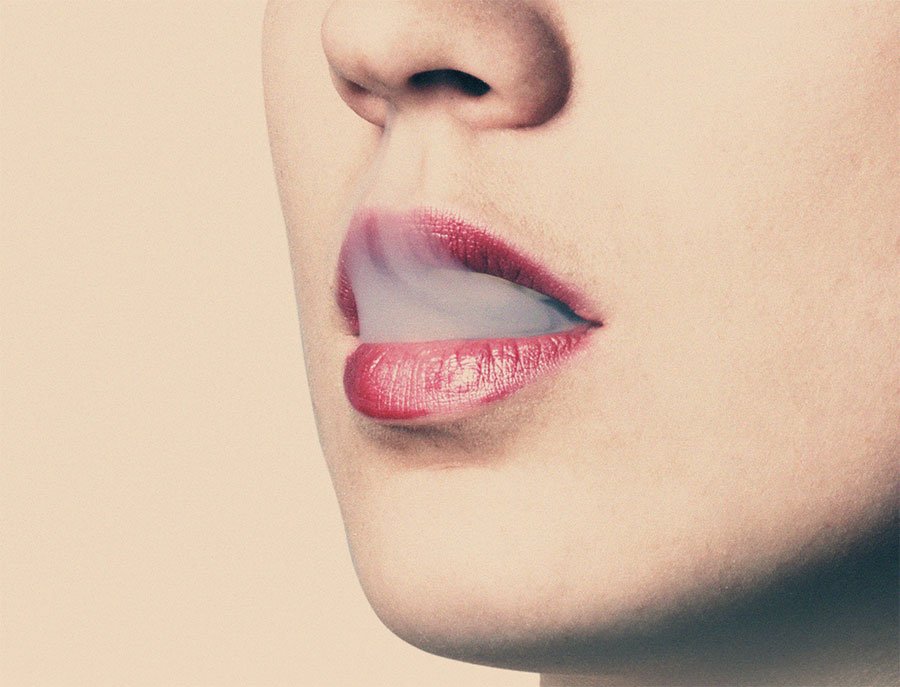 If you have recently quit smoking or are in the process of quitting smoking, we believe in you! We hope that you can soon close this chapter of your life and move on to better things.
Quitting an addiction like smoking is a difficult task. Since you managed to find this article, it means you are committed enough to go all the way to completely rid your life of cigarettes and the odors they cause (among other things).
You've probably noticed that even after you stopped smoking, there is still a lingering smell of smoke in your breath that you can't fully get rid of. The issue here is that the smoke particles attach themselves to anything and everything and are hard to remove. They are quite literally a cancer.
In this article, we are going to go over the tips that many former smokers have used to successfully rid themselves of smoker's breath.
The Best Ways to Get Rid of Smoker's Breath Fast
Cigarette smoke is carcinogenic (cancer-inducing) and as such, you should strive to get rid of it as quickly as possible. Many solutions involve eliminating the smoke smell with a fresher, safer smell. However, the most effective solution is to ensure that you completely stop smoking and never give in to temptation to have "just one more". Without further ado, here are the solutions.
Good Old Fashioned Brushing
Don't try to fix what isn't broken. Brushing is the most important thing you can do not only for oral hygiene, but to eliminate odors from your breath. You will have to be even more diligent when brushing, making sure to brush your entire mouth and not just your teeth and gums.
The longer you brush, the better. Not just for eliminating cigarette breath, but also to remove plaque and food particles from your teeth. Hopefully you kept up on your oral hygiene, because it's going to come in handy now.
Citrus
Foods such as lemons, grapefruit, and oranges are high in citric acid which causes the mouth to salivate when you eat them. The extra saliva will cleanse your mouth and make the cigarette breath go away faster. Furthermore, the high dose of vitamin C from fruits can combat the bacteria that causes cigarette breath.
Hydrogen Peroxide
Be careful not to ingest this, as it is not meant to be swallowed. Hydrogen peroxide can effectively cut through the smoke particles coating your mouth so that the odor will not return. It can also provide a secondary benefit of disinfecting your mouth.
We recommend you mix hydrogen peroxide with water in a 50/50 solution, since swishing around pure hydrogen peroxide might be too much for most people to bear and you might gag on it.
Drinks that Help
These drinks have antibacterial effects, are healthy, and are delicious to drink. Consider drinking lots of cranberry juice, black tea, unsweetened green tea, and spearmint or peppermint tea. You can also drink black coffee to overpower the smoke smell.
Baking Soda Toothpaste
Ashy breath can be quickly removed using baking soda toothpaste as long as you thoroughly brush every area of your mouth. Make sure to get the gums, cheeks, tongue, basically anywhere you can reach.
It is not enough to swish the saliva mix and toothpaste foam in your mouth, as residue can still be left behind. You can make your own baking soda toothpaste by mixing two tablespoons of baking soda and just enough water to form a paste.
Ginger
Chewing on a raw ginger root can neutralize the ashy breath that is stuck in your mouth. You will need to prepare it first by removing the bark off the root, exposing the yellow flesh. Otherwise, you may have dirt residue and other undesirables in your mouth.
Apple Cider Vinegar
Apple cider vinegar is particularly potent, to the point where you do not need to rinse your mouth with it or gargle it. It will slice through the thick coating that the lingering smoke particles left behind in your mouth from smoking.
Just boil apple cider vinegar until it starts to steam, and waft the steam towards your face and breath it in. Do this for 15 minutes or until the smoke breath starts to fade away.
Breath Mints, Breath Fresheners, or Gum
Breath mints or gum can be beneficial in a pinch if you need to get rid of bad breath fast. They will replace your smoker's breath with a fresh smell of mint, as well as remove particles from the smoke that causes bad breath.
Eliminating Cigarette Breath for Good
The solutions provided above are only temporary, and the only lasting way to get rid of smoke breath fast is to quit smoking completely. Smoking also plenty of negative effects, and they can cause your teeth to turn yellow.
In addition to regularly brushing and flossing your teeth, you should visit your dentist to get rid of plaque and tartar that may have accumulated. If you have areas where there are plaque or food debris that have not been cleaned out, then you can bet that smoke particles have also found their way in and are causing you to have bad breath.
As with many issues to oral problems, the solution is often maintaining proper oral hygiene and visiting your dentist every few months. If you can stop smoking and do that, then getting rid of bad breath after quitting smoking will happen in just a matter of time.